Vice President Liu Guodong Visited Japan
2016-10-25
To strengthen communication and cooperation with Japanese partner universities
and cooperative institutions, a delegation led by Liu Guodong, Vice President of
Huizhou University (HZU), visited Sapporo University (SU) of Japan, the Japan
Association of Accounting Education and Asia University (AU) of Japan from
October 12th-16th.
During the visit, the delegation had a deep communication and discussion with
the partner universities and cooperative institutions of Japan. The first station of
the visit was SU. SU's Vice President, President Assistant and heads of several
departments extended a warm welcome to the delegation. By summing up the
experience of the student and teacher exchanges programs, both parties reached a
consensus to continue the previous communication and cooperation Programs.
Vice President Liu Guodong, on behalf of HZU, has signed a cooperation agreement
with SU. In addition, two parties also shared their opinions on how to promote
future communication and cooperation, such as accepting students at SU as long
term exchange students. The visit to SU laid a foundation for cooperation, and
opened up a prospect for new cooperation.
The second station of this visit was the Japan Association of Accounting Education.
This was HZU leader's first visit after its delegation's visiting HZU in May when a
cooperation agreement was signed. A meeting was held and attended by the
Director of Association, the Secretary, the Vice Secretary, and the Director of
Chinese Affairs Bureau, mainly aimed at the implementation of the Agreement
previously signed in May. They agreed to deepen cooperation contents, one of
which was that HZU can make up an independent team to take part in "Japanese
Nationwide Bookkeeping Competition", and the winner of the Competition would
be given offer to work at accounting firms in Japan. Vice President Liu Guodong
stressed the importance of cultivating application-oriented talents in Japanese
majors, holding strong confidence that cooperation between two parties would
have brighter future. Through productive communication, both parties were
determined to continue their cooperation.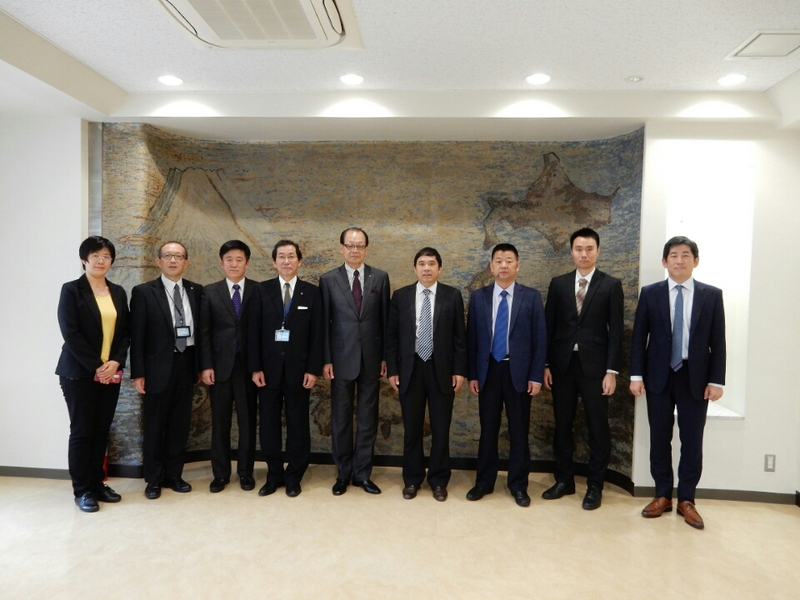 The third station was AU. The receptionists including the President of AU, the Vice
President, the head of Graduate School and the head of International Exchange
Center. They gave a warm welcome to the delegation of HZU. Vice President Liu
Guodong gave a brief introduction of Huizhou cultural and economic development,
history, and discipline construction of HZU. He also pointed out that HZU is hoping
to cooperate with Asia University in related fields including joint education, teacher exchange, as well as staff training. AU expressed its willingness to cooperate with
HZU, and detailed forms of cooperation will be written on the Memorandum of
Understanding (MoU) soon.
This visit not only enables the delegation to enhance the understanding of Japanese
partner universities and cooperative institutions, but also further made clear the
future fields of cooperation and the striving direction.